Slide 1
Micro-channeling
Collagen remodeling facial and non-acid peel that generates a 30-day collagen production increase for immediate youthful results with no downtime.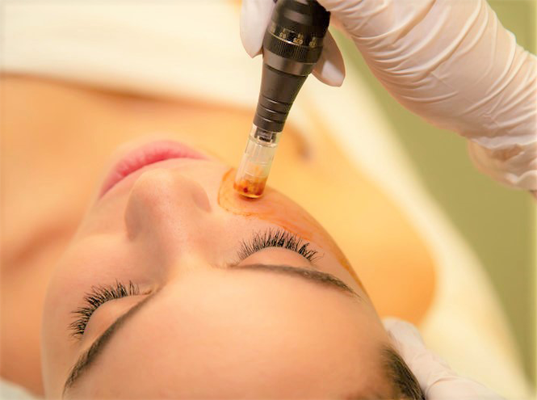 Slide 2
Deep Pore Cleansing + Extractions
Deep pore cleansing facial to improve skin clarity, reduce blemishes, and soothe inflammation.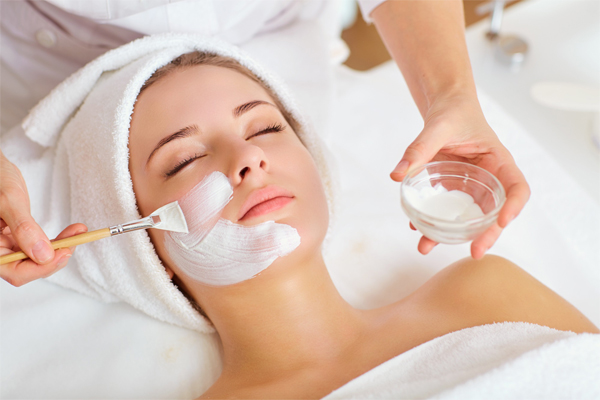 Slide 3
Luminous Signature Facial
Custom Organic Facial for all skin types that includes double cleanse, enzyme mask, exfoliation + extractions, firming facial massage, treatment mask, serum, and moisturizer. 15 minute hand, shoulder, & neck massage included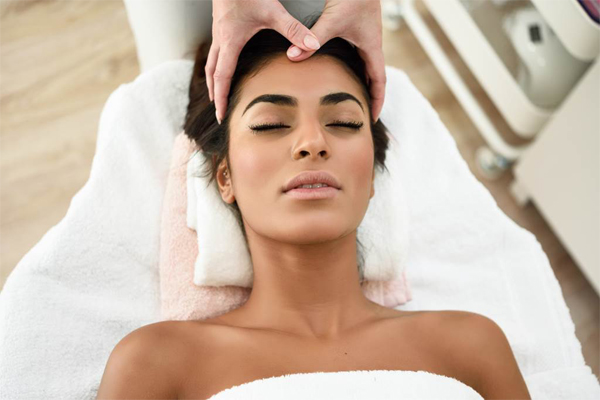 Slide 4
Illuminating Peel + Dermaplaning
Results-oriented three layer facial with dermaplaning works harmoniously as an advanced resurfacing treatment to target uneven skin tone, blemishes, and fine fines to reveal a new level of luminosity to your skin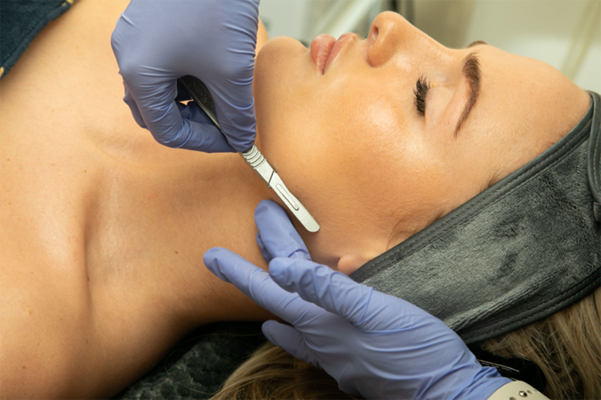 Slide 5
Organic Microdermabrasion
Dimond tip head brightens and renews overall complexion though deep exfoliation and cell renewal to improve the appearance of sun damage, wrinkles, fine lines, age spots, acne scarring, and congestion.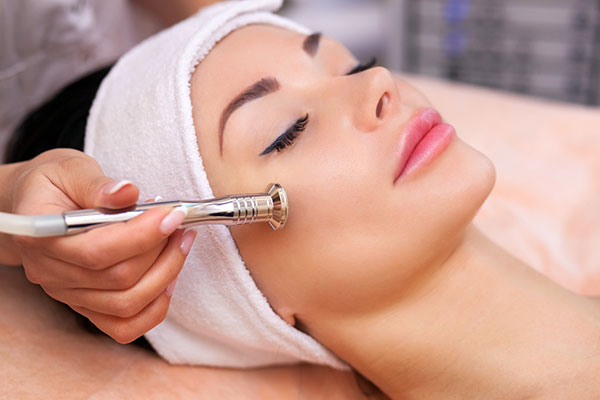 Slide 6
Stone Crop Hydration Facial
Combat pollution with this detoxifying and hydrating treatment, which utilizes skin-brightening stone crop to gently remove impurities and invigorate your skin, revealing a revitalized, dewy complexion.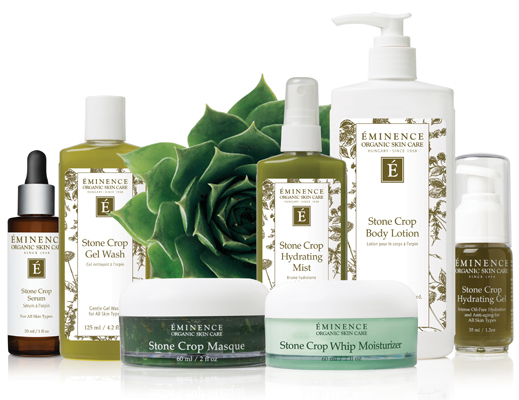 Slide 7
Micro-needling + LED
Collagen induction therapy that uses fine needles to puncture the skin and create a controlled injury to rejuvenate skin. Infrared LED after helps to minimize redness and speed up the recovery time while boosting fibroblast and collagen production with additional skin rejuvenation benefits.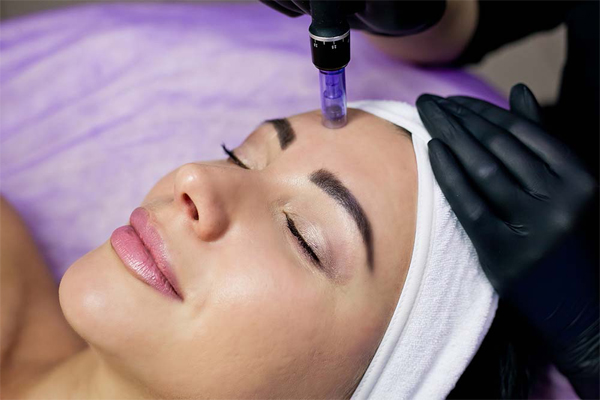 Slide 8
Hydro-dermabrasion
Wet micro-dermabrasion with three passes of targeted solutions is infused into the skin to improve congestion, fine fines, and overall skin tone + texture. Choice of collagen or hyaluronic gel mask is applied after for deep hydration and cell rejuvenation.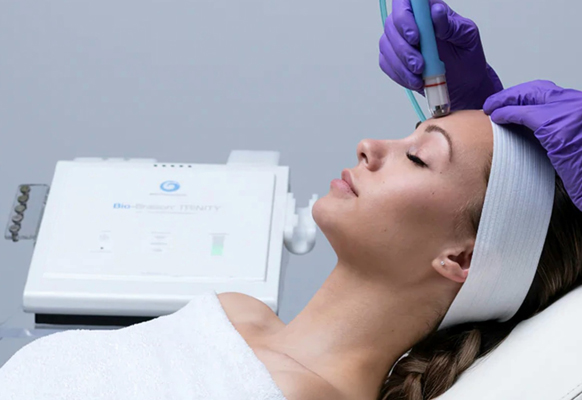 Slide 9
Topical Light Infusion
Customized LED treatment drives active ingredients deep into the dermis, while the concentrated ampule boosts collagen production, rejuvenates, tightens the skin, and fights free radicals.
Slide 10
Blueberry Detox Firming Peel
A stand alone treatment or series of peels spaced one week part that uses natural retinol complex, botanical stem cells, lactic acid, fruit acids, antioxidants, vitamins, and paprika to remove dead skin cells, increase blood flow, replenish the skin with nutrients, refine pore size, and strengthen the skin's elasticity, while delaying the signs of aging.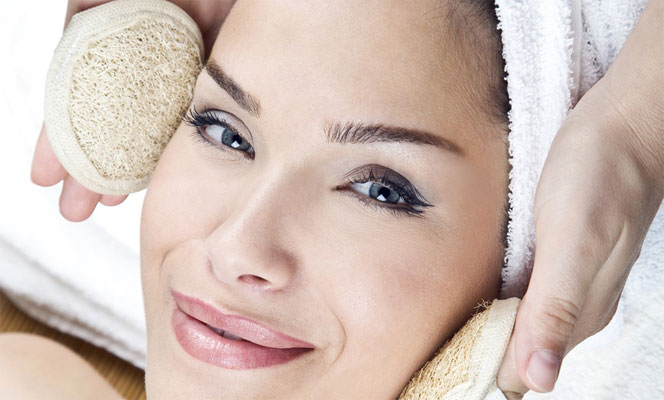 Premier Scottsdale Facial Spa
Experience the ultimate skin rejuvenation with a wide range of organic skin care services, and medical-grade facials that go beyond pampering to nourish and empower you with result-oriented treatments. Luminous Skin Lab is a Facial Spa in Scottsdale, Arizona that specializes in natural skin care and advanced facials with over a decade of top-level training to create an individualized experience unmatched to refresh your skin from within and enhance your wellness and skincare goals.
Reveal Your Natural Beauty
Regular facials and skin care are an essential part of a healthy lifestyle. Not only for relaxation and letting go of stress, but they can also help restore skin to optimum balance, even the skin tone, prevent damage, stimulate collagen, improve skin hydration levels, and enhance one's inner luminosity.
Skin Rejuvenation with a Tranquil Glow
Take time to unplug and rejuvenate with a luxurious self-care experience you deserve, designed to help you feel, look, and live better to achieve a healthier, happier, and more empowered version of you.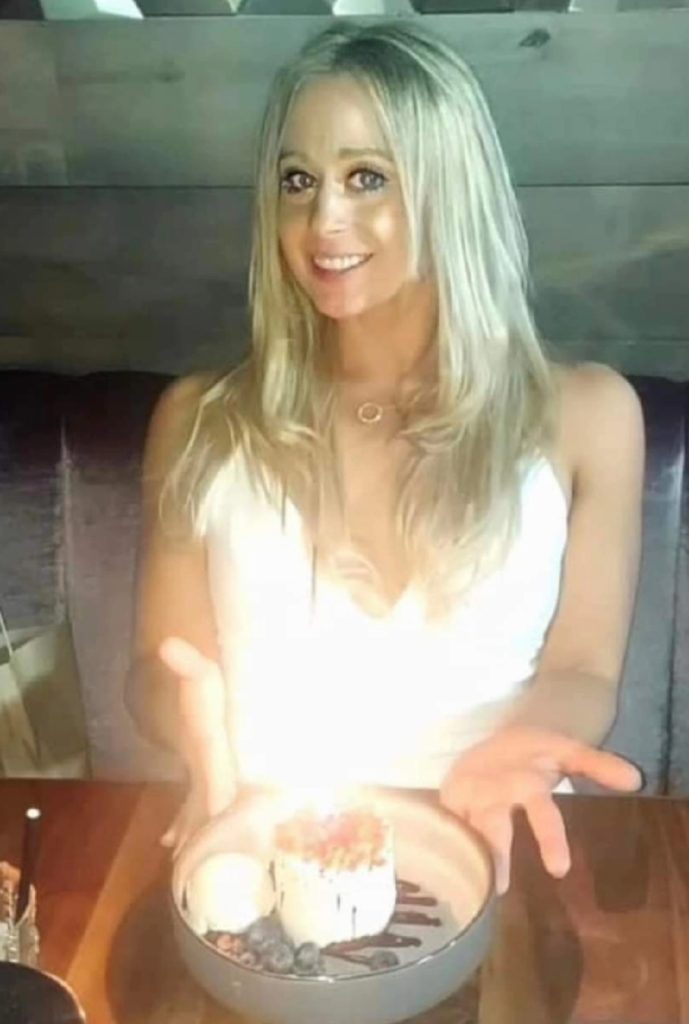 Luminous Skin Lab is a facial spa specializing in organic facials, and advanced skin treatments. Services include organic facials, micro-channeling, micro-needling, dermaplaning, microdermabrasion, hydro-dermabrasion, chemical peels, LED + Topical Light Infusion, microcurrent, and skin rejuvenation packages.
Luminous Skin Lab believes in the holistic approach to wellness, and getting results with non-toxic, bio-available, and organic pharmaceutical grade ingredients that feed the skin with the right nutrients it needs to create permanent result. Through specialized treatments, and preventative facials, experience the results of healthy, glowing, and luminous skin. Our partners include Eminence Organic, Osmosis Beauty, and Osmosis MD.
Katelyn has been a licensed Esthetician for 12 years, and has worked at various med spas, wellness spas, and high-end resorts. She has a background in medical esthetics and laser technology, and now specializes in natural skin care, and advanced skin treatments. Her true essence is rooted in helping others feel confident in their skin and embodies wellness and beauty from within. In her free time, she is an avid world traveler, nature enthusiast, loves yoga, and spending time at home with her fiancé and family.
Choose from 200+ innovative skincare product solutions for any skin type on our digital shop.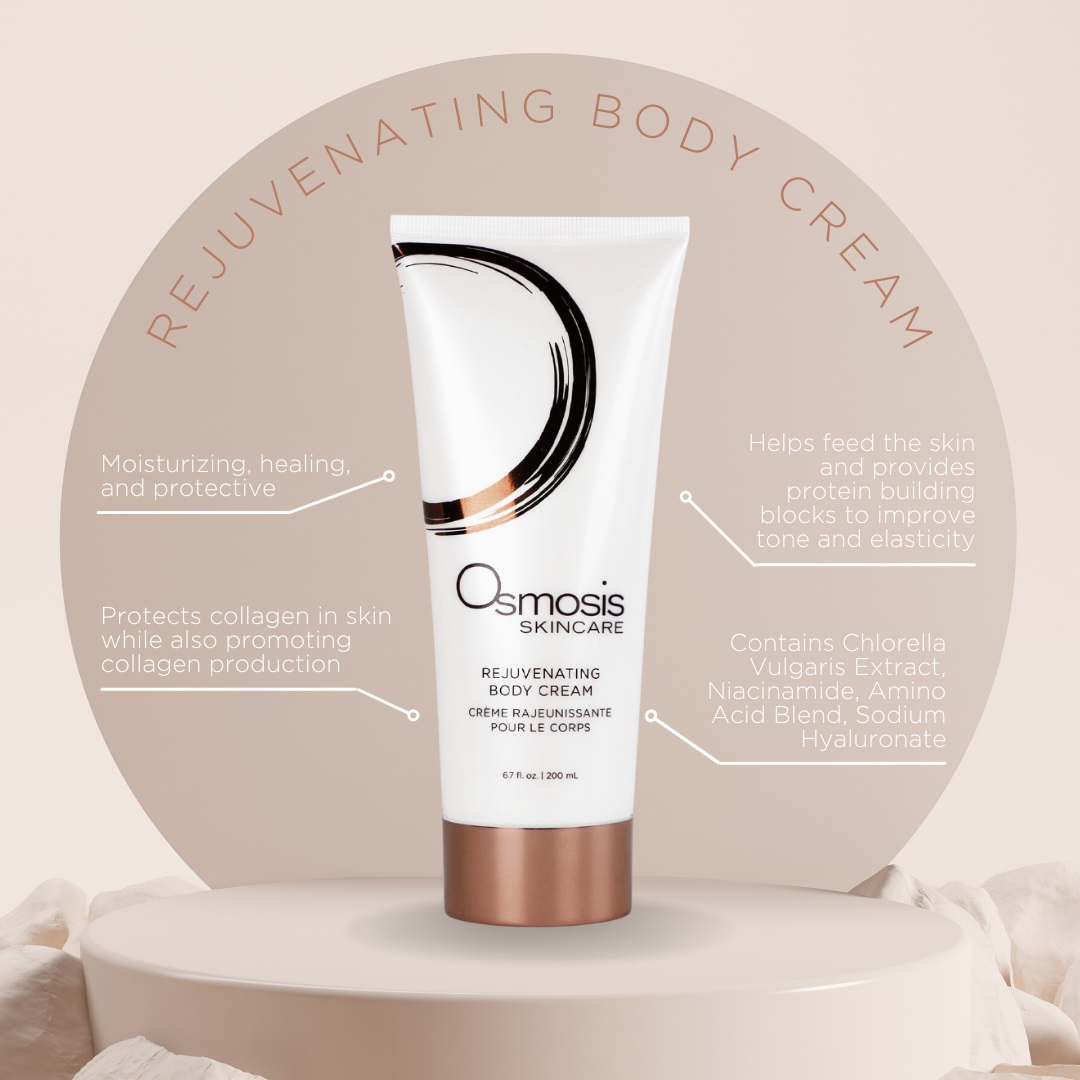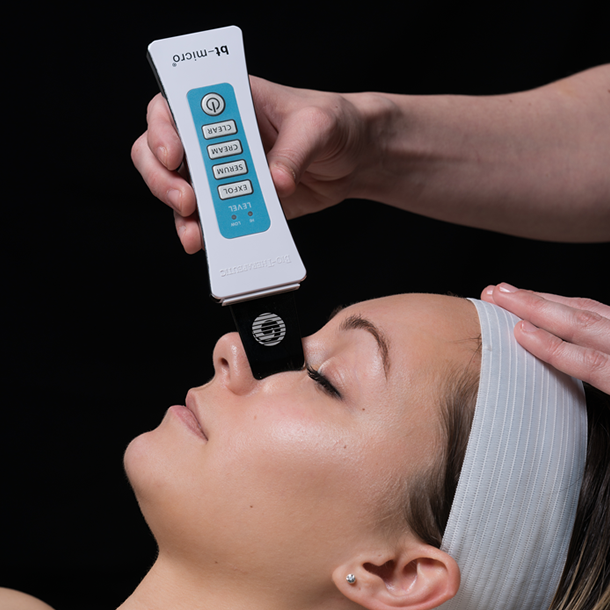 Our skincare team would be glad to match you with a service or product that best serves your skin. Book your virtual consultation today.
"My experience with Katelyn was exceptional and merits recognition. It's been one week since my facial and my skin continues to look better every day! Katelyn is an expert, she made me feel like her most important client."